After giving birth you want to take care of your little one in the best way possible. Therefore, this massage focusses both on relaxation and a speedy recovery in your postpartum weeks. With soft touches of the hands and warmed up herbal stamps, filled with specially selected herbs to support the postpartum mama, you will be lovingly massaged. The body will be stimulated to release its toxins and adrenalin much faster and will be given extra support in its healing process.
This massage is definitely a well-deserved pampering after all the hard work you have done during pregnancy and labour.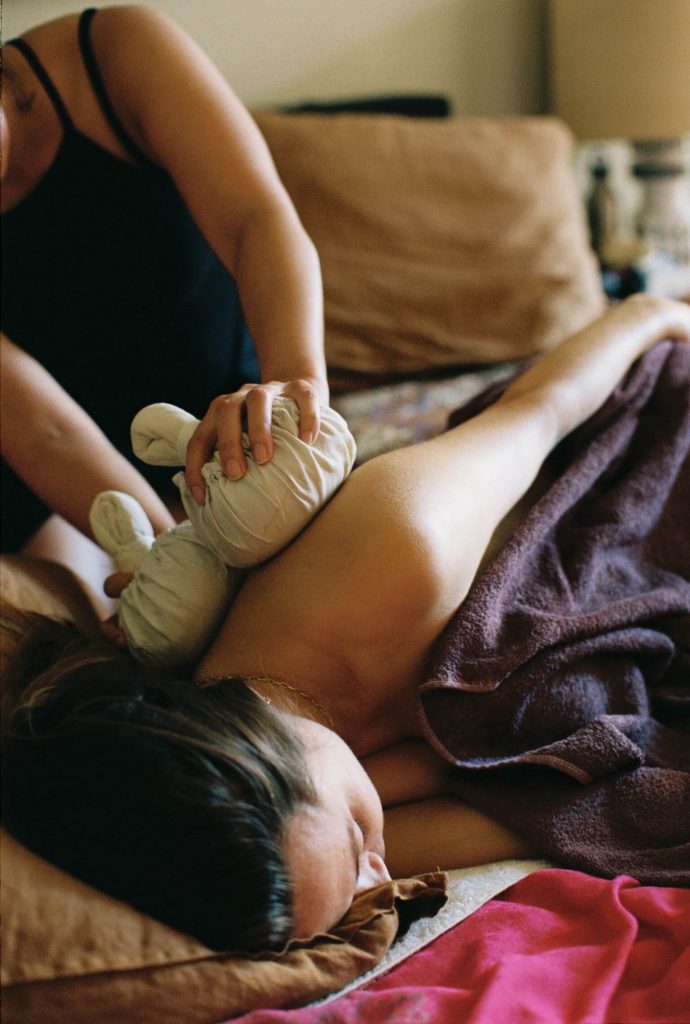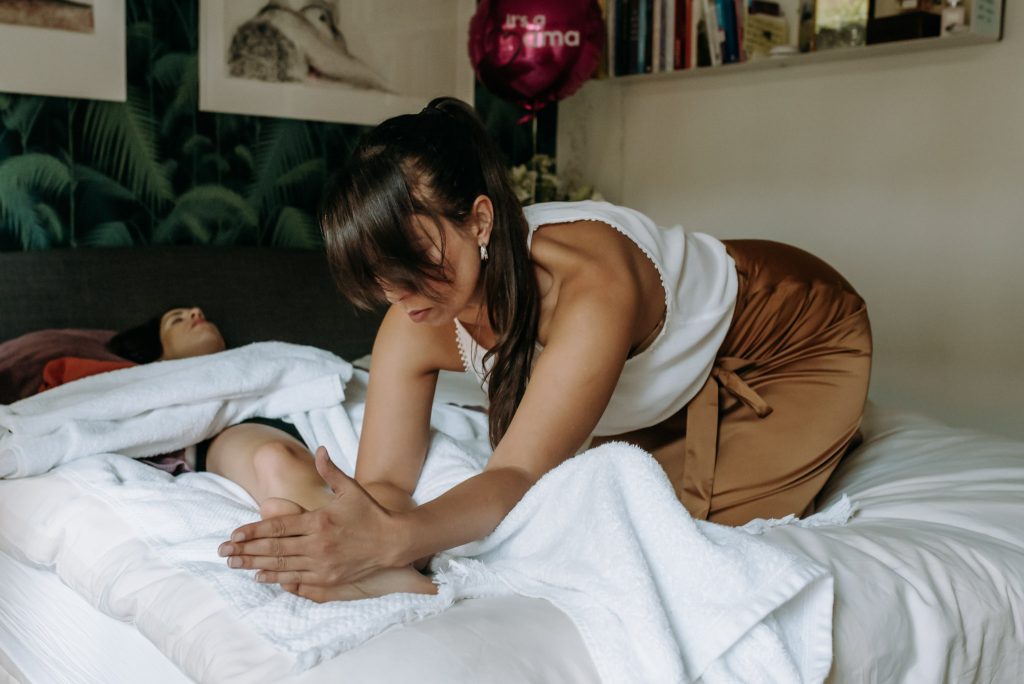 And not to mention the following healing benefits you'll have, which are helpful in supporting you and your postpartum body:
The treatments are all a well-deserved physical and emotional treat with which you can reward yourself or give to a friend/partner. When giving them, we'll create a serene/quiet environment, take ample time to fully pamper the mother and help/support her with a speedy recovery.
If you're having trouble relaxing at home (maybe you have more young children running around etc) it's always possible to have the massage in our practice.
Sometimes people think that in the postpartum days/weeks it's too hectic to take time for themselves to be pampered. But this is actually the best time! There is the 'kraamzorg' who can take care of your baby and often the partner still has a couple of days off work.
We would advise you to make a reservation once you're certain you want to have one of the treatments. Time will be reserved around your due date so you're always certain you will receive one of the treatments in the first couple of postpartum weeks. It doesn't matter if you're not sure about which treatment to go for. You can still decide what fits you best after you've given birth.
Of course it's always possible to check if we still have availability if you haven't made a reservation. We will do our utmost to schedule an appointment.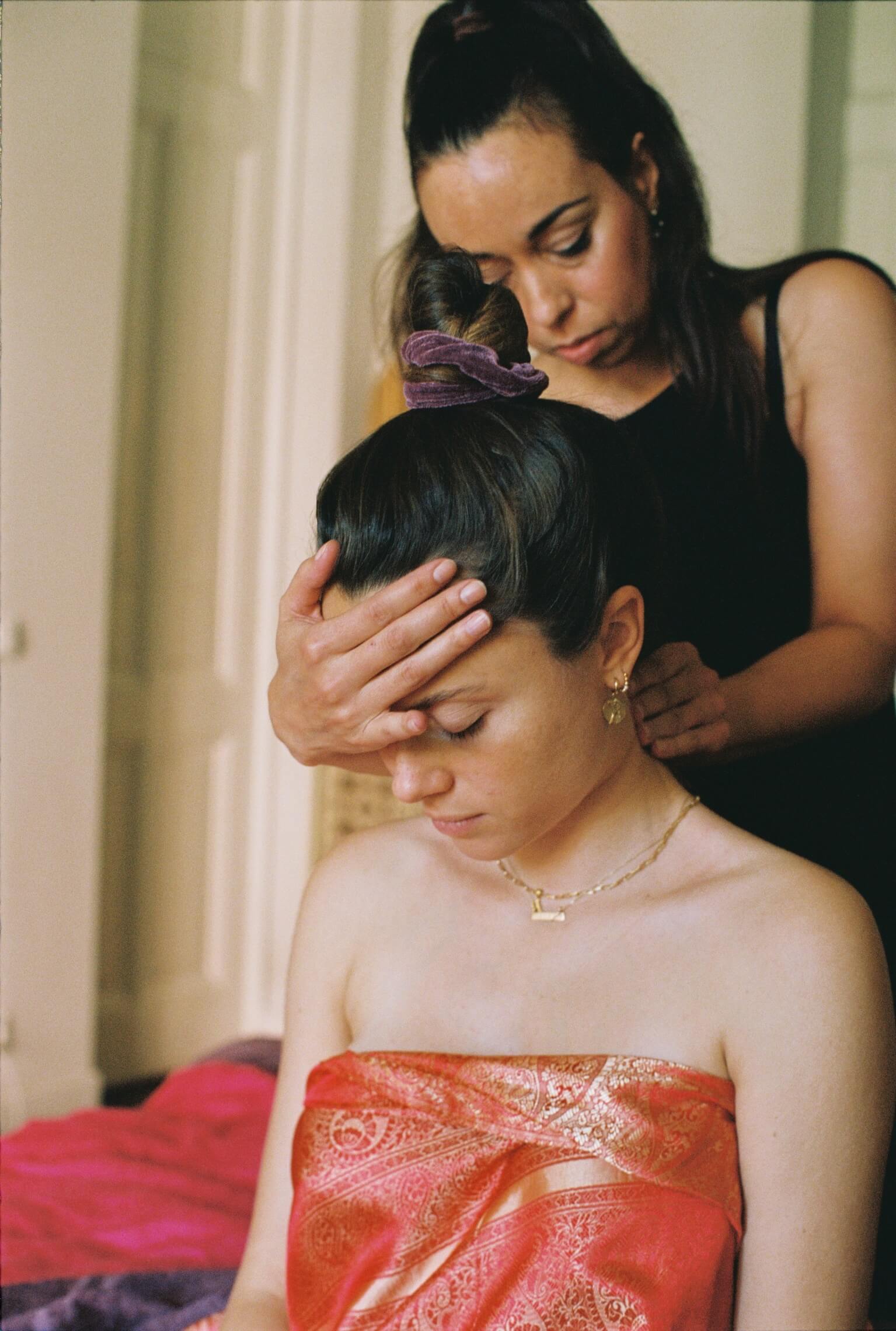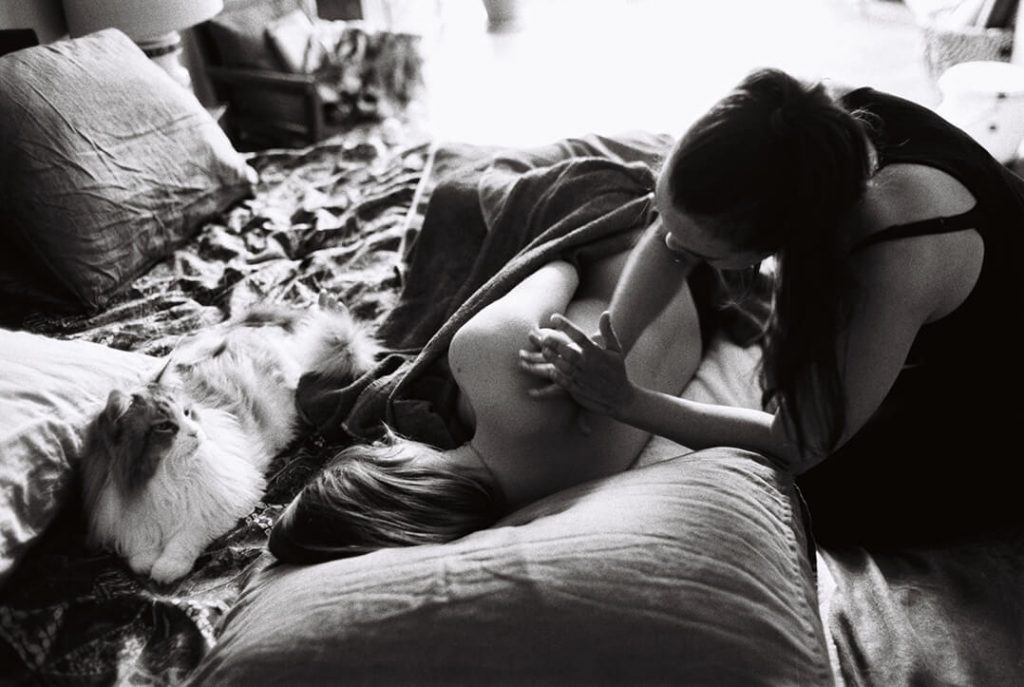 Contact us to schedule a treatment or a baby conversation.