We women need each other. This is even more evident in the period after childbirth; the postpartum period or also called fourth trimester.
Our mission is to be there for these mothers. To give them the support, both physical and emotional, that they so desperately need and most certainly deserve.
With our skill and loving intention we make our dream come true. Because nothing is more beautiful than coming to a mom and being there for her in her purest and most vulnerable form. The transition from wife to mom, be it for the first or fourth time, can be fierce. We from Practice Layla Cremer provide support in the process to make this transition as smooth as possible. We are honored with the trust that is placed in us and hope to be able to help many mothers.
We would like to introduce ourselves below:
Layla Cremer
Postpartum Practitioner
In a nutshell, I put you back together again after the birth of your baby. I help you to return to your body. Giving birth to your child is your own unique experience. I encourage you to talk about the moment, sharing your thoughts, hopes and aspirations. They are a source of inspiration and guide me as I put you back together again, facilitating the process of uniting your physical and emotional self.
I have been giving postpartum mama treatments since 2017. A close friend of mine was asked many questions in her childbirth preparation classes for expats on feeling comfortable about having their baby in The Netherlands. A question that persistently popped up was about traditional treatment for mothers in the postpartum period. I found this intriguing and decided to follow a Thai postpartum training course given by Anita Diesveld. This in turn led me to study the wonderful world of maternity rituals. My treatments are drawn from various cultures; Asian, Arabic and Latin American. It is not only expat couples who have found their way to me, but also Dutch mothers who know instinctively what is good for them. My practice is becoming increasingly popular and positive outcomes and experiences are being passed on by word of mouth, with the result that registration is skyrocketing! Not surprisingly, I wanted every mama to be able to experience the phenomenon of postpartum pampering, and eventually the proposition became too big to handle on my own. Practice Layla Cremer was born! I have personally trained all of our postpartum practitioners so that each and every treatment is identical.
Baby-Child Whisperer
Over the last 15 years I have specialised in soothing babies, toddlers and preschoolers with a wide range of conditions and complaints. Children of a tender age who are consistently crying, unable to sleep (enough) or difficult to handle. If you as a parent no longer know where to turn or what to do to help your young child, but feel instinctively that all is not well, trust me to take a look at soul level to address the core of the problem.
Author of the book: Would you like to be my mama ('Wil jij mijn mama zijn')?
A baby on the way wants to do nothing more than announce its presence to its parents. Announcement dreams, presentiment and hunches as well as a deep subconsciousness are ways in which babies try to reach out to their parents. In my book (NB: Dutch only), I relive my own pregnancies and the enchanting, spellbinding encounters with my babies on the way! It is a feelgood compilation of stories and anecdotes with a compelling message.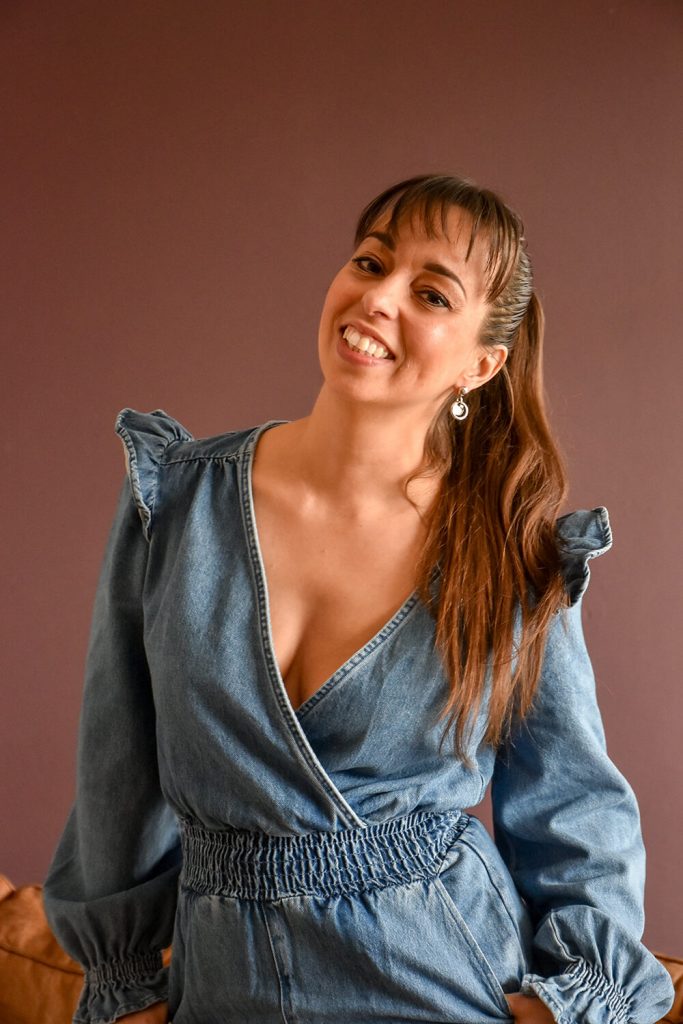 Yvonne van Ewijk
My name is Yvonne van Ewijk and I have been working as a masseuse, skin specialist and giving healings for over 20 years. I find nothing more beautiful than to let people shine inside and out and let them stand in their own strength again.
In 2019 I took the step to start my own practice. And this year 2020 a large gift has been added. Providing postpartum treatments. What an enrichment in my work, thankful that it has come my way. It is very nice to see that the treatments for the mother are so powerful and valuable in a physical and mental recovery.
Unfortunately the traditions in the Netherlands have slowly disappeared, but Practice Layla Cremer brings them back
Every mom deserves time and attention after giving birth. Glad to be able to come by in this very vulnerable period after the delivery.
I have traveled a lot myself and my favorite is Asia. I really like the fact that Asia comes back in the different treatments. And that traditions from different cultures come together.
Everything I had imagined about this in advance was insignificant.
How different I looked at myself and especially at other women and mothers. I was very proud of myself but at the same time I had never felt more vulnerable before. I was in desperate need of warmth and loving support. Whether this was by sharing my story and feelings with other moms / wives or by being lovingly cared for. The most important thing for me was to be understood. That I was listened to. As a result, the thought immediately came to mind that we women actually need each other so badly in this vulnerable period.
When I also experienced the power of a postpartum treatment of Layla, the switch went off . This is what I wanted to do! Being there for you as a new mom. To give you both emotionally and physically the loving support you deserve so much!
I have said goodbye to my career in aviation and have been trained as a postpartum practitioner by Layla and Anita Diesveld. Since then I have worked hard with Layla to set up Happy Mama Happy Baby and I am very proud of where we are now.
In the meantime I have been able to be there for many mothers. Something that makes me very happy. Because of my work as an energetic therapist (which I have always done in addition to flying since 2007), where I have helped and guided many people, it was a very nice transition for me to postpartum work and I have found my calling.
I am grateful that I can be there for you in your most pure and vulnerable period because I wish every mom this loving and warm support.
Contact us to schedule a treatment or a baby conversation.