Bengkung belly binding for the postpartum mother
A loving embrace to support/comfort you after the emptiness left behind in your belly
Bengkung Belly Binding is an ancient Malaysian method of wrapping the postpartum mother's hips and belly with a long narrow piece of muslin cloth (17mtrs). It's an effective and important method to help support the mother in her recovery. By giving constant pressure around the hips and abdomen it will help speed up the release of excessive blood, fluids and air left behind in the belly. It also supports the healing of the pelvis and will help the mother 'close' this area after giving birth.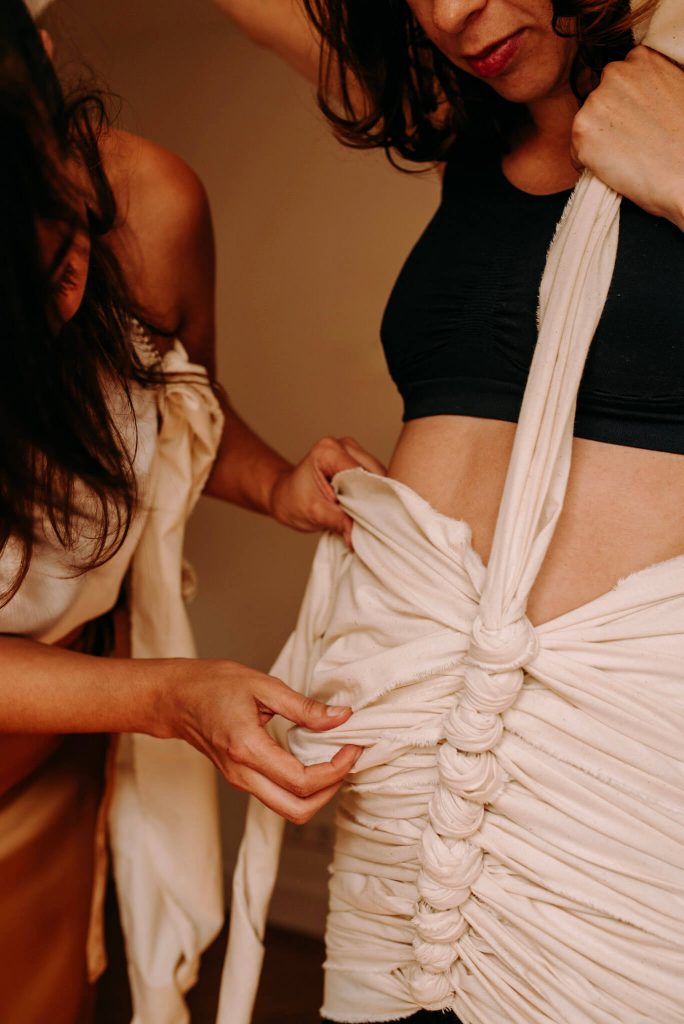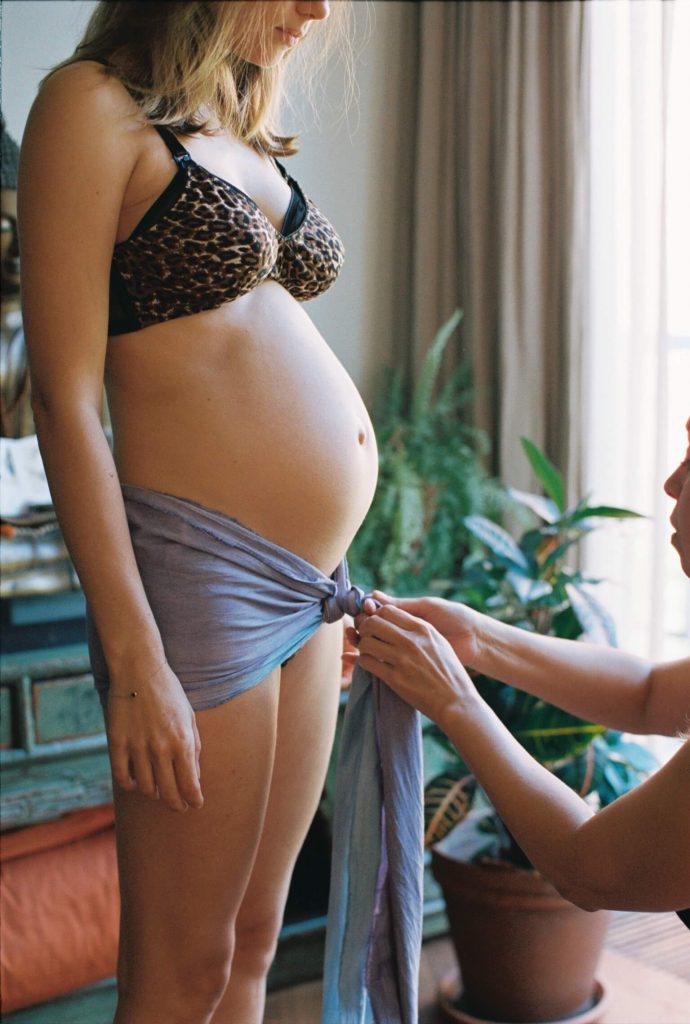 The Postpartum Belly Binding has more benefits, stated below:
Gives emotional support. After birth a woman may feel overwhelmed by emotions. The belly bind makes her feel safe and comforted
Traditionally the Malaysian Belly Bind is worn for the entire postpartum "confinement" period. This is 30-40 days in the cultures that observe this practice. That is unpractical for modern day living, and the results diminish after a week or two. We've found the best Belly Binding length to be 12-24 hours for 5 – 10 days minimum and up to 6 weeks postpartum. After 6 weeks it is recommended to add pelvic floor and low-impact abdominal exercises.
The bellybind is always done in combination with a castor oil belly massage
This light massage of the belly with the castor oil helps the organs return to their normal position. It helps stimulate an increase in the production of breastmilk and can be beneficial for the healing process after a caesarean.
The castor oil is a thick, syrupy substance/oil which I use in combination with the following essential oils:
Patchouli: Stimulates the drainage of bodily fluids, has a warming effect, helps keep balance, stability, puts reason aside and strengthens with weakness/sickness
Mandarin: Calms, helps with digestion problems, soothes cramps, rinses the skin, creates a sense of wellness and helps remove toxins left behind in the body.
The Bengkung bellybind takes place in the comfort of your own home (or possibly hospital or maternity hotel). We will provide sufficient explanation so you can wrap yourself in, either on your own or with your partner.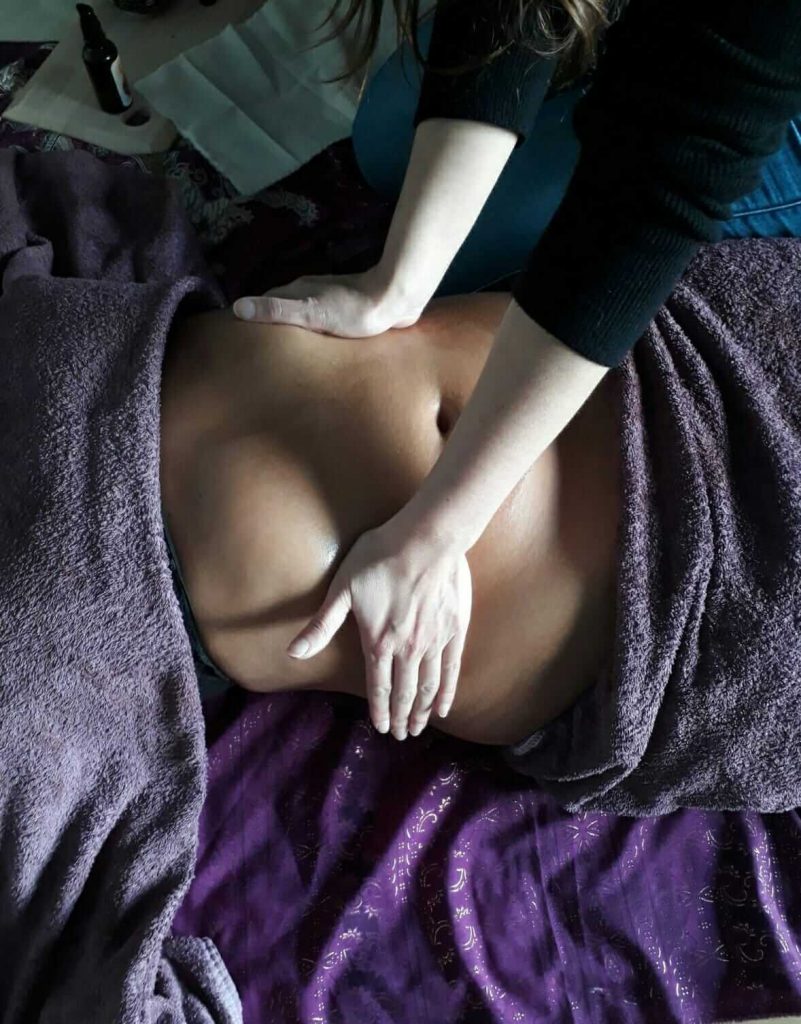 Contact us to schedule a treatment or a baby conversation.